Products - Overhead Cranes
Prefabricated overhead cranes are lightweight modular steel structures for short-range transport purposes operating in the lifting capacity from 100 to 1,600kg. A wide range of modules including both linear and curved profiles are individually adapted to customer needs. Easy assembly, a wide variety of installations possibilities, simple remodeling and expansion, long life service.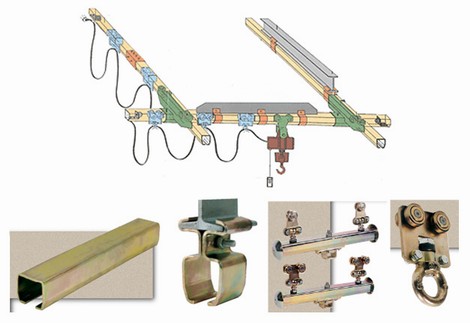 Bridge cranes, sometimes also called bridge crane winches, are lightweight steel or aluminum constructions, which allow to lift loads up and down along the runway, and - thanks to the lightweight chassis and wheels with safety brakes - to perform small movements.
Mobile design enables to operate at any point of the factory and is not limited to one assembly point. These devices are widely applied as technological devices, mainly for the assembly of machinery and equipment, as well as devices for loading and unloading of goods. Lifting capacities are from 100 kg to 3.200 kg.
We produce both fixed height and adjustable winches for indoors and outdoors construction works. Cargo may be lifted using manual or electric hoists.
1. Fixed height bridge cranes - lifting capacities from 250 kg to 2.500 kg type WB 1
2. Adjustable height bridge cranes - lifting capacities from 250 kg to 3.200 kg type WB 2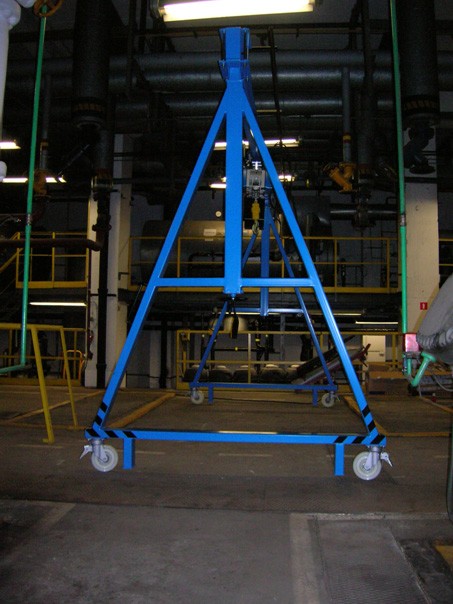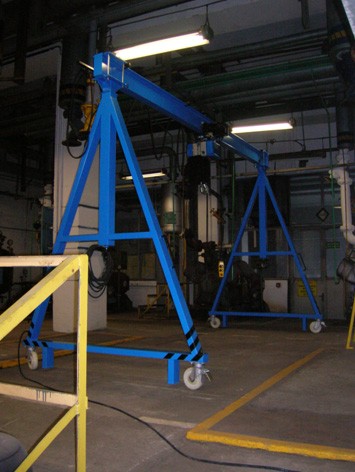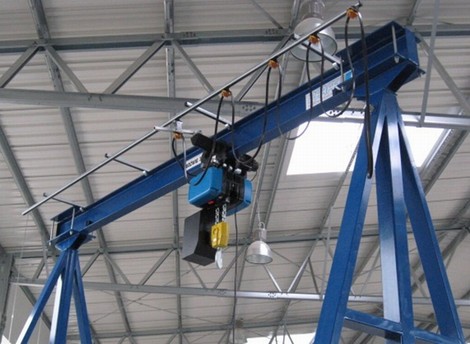 3. Fixed height bridge cranes - lifting capacities from 250 kg to 3.200 kg type WB 3